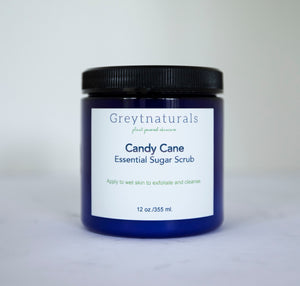 Greytnaturals
Essential Sugar Scrub
Regular price
$27.00
$27.00
Greytnaturals
Essential Sugar Scrub
A proprietary formula developed for its creamy bubbles and exfoliating properties. Our scrub can safely be used in the shower or bathtub to polish and cleanse the skin without the slippery mess. 
Carefully pH balanced for optimal skin health.
Vegan, Cruelty-free and Gluten-Free.
Scented with natural essential oil blends thoughtfully created in-house.
How to use:
Apply small amount to wet skin to exfoliate and cleanse. Scrub gently in circular motions and rinse thoroughly. Hydrate afterwards with Essential Body Butter.
---